©2018, Great Expeditions Bahamas Group Cruise, All Rights Reserved.

5 Nights

November 10 - 15, 2018 

You Are Invited to join GayAshevilleNC, Prime Timers

and Asheville Friends as they cruise to The Bahamas

 from Jacksonville, Florida

Aboard Carnival's Elation

Special Great Expeditions Rate 

 Still Available with Limited Cabins Remaining

About the Ship: 

The Carnival Elation is one of the older medium sized ships with a capacity of 2056 passengers and a crew of 926 that has plenty of character. Refurbished, it features a WaterWorks water park and slide, Serenity Adult-Only area with pool, gym and sauna; enjoy the new special restaurants like: Guy Fieri's Burger Joint, SeaDay Brunch, The Taste Bar, Blue Iguana Cantina; and don't forget room service, the Main Dining Room, Pizza Parlor and lots more all at no add on charges like other ships.

You will never be bored, between live entertainment throughout the ship: the Piano Bar, Comedy Shows, Stage Shows and a Casino to test your skills plus the pools and sunbathing areas.

About the Cruise Ports:

Nassau - the capital city of The Bahamas, is located on 21-mile-long New Providence, our 11th largest island. Nassau's main harbor is protected by Paradise Island, home of the famous resort Atlantis. 

There is plenty to do from water activities to Duty Free shopping on main street, with a must stop at the Straw Market.  Try a conch fritter or freshly harvested conch salad. 

Half Moon Cay- also known as Little Salvador Island is the private Carnival Island and the perfect place to enjoy a day in the sun, swim in the ocean or hike the nature trail or go birding ride in the ocean. Shopping limited to few souvenirs.  Accessible by tender only. 

Great Expeditions Travel

828-255-0249

 greatexpeditions@bellsouth.net

Staterooms:

We have selected two stateroom categories at special rates for this group cruise both Cabins include:

 24-hour room service and room steward, Carnival Comfort Collection linens, Television , individual climate control, private bath and shower, twin beds or queen bed. 

Oceanview cabins are slightly larger.

 Group Cabins: Special GE Reservation Rates 

Inside Cabin- Category 4B- $259.00 

plus  taxes and fees of $79.65   Total $338.65 each

Oceanview Cabin - Category 6B-  $309.00

plus  taxes and fees of $79.65    Total $388.65 each

Cabin prices are based on double occupancy. Single cabins are double the price.

Included: Cruise, Port Charges, meals, entertainment

Not included: transportation to and from port, gratuities, tours or alcoholic beverages.

Cruise Protection is $49 per person additional.

 Details upon request.

Cruise Itinerary:

Day 1 Saturday-Departure Port:

Jacksonville, Florida -

Boarding 12:00 PM, Departs 4:00 PM

Day 2 Sunday -At Sea

Day 3- Monday  - Port: Nassau

Arrives 8:00 AM , Departs 5:00 PM

Day 4 –Tuesday -Half Moon Cay

Arrives 8:00 AM, Departs 4:00 PM

Day 5-Friday- At Sea

Day 6-Saturday Return Jacksonville, Fla.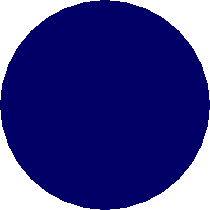 Deposit and Cancellation Schedule  

1st Deposit- with names by July 5, 2018  $200 per person**

** note original $25 reserve deposit has been added to 1st deposit.

Final Deposit. September 1, 2017. Balance due

Cruise Protection is $49 per person additional. Details upon request.

Cancellation Policy

Reservation deposit completely refundable, no fee, till July 5, 2018

* First Deposit is completely refundable until September 1, 2018

   less a $25 per person cancellation fee.

Final deposit is refundable up to October 10, 2018 less a $50 per person cancellation fee; non -refundable after October 10, 2018

For full terms and conditions see Reservation Form

Down Load Reservation Form and send in with check for Reserve Deposit.

 1st and Final Deposits can be made by check or credit card.  

Contact GE Travel to give credit card. 




Passports

Gratuities

Beverage Packages

Shopping and Excursions


Great Expeditions Travel

828-255-0249

 greatexpeditions@bellsouth.net

There are

limited cabins

in both categories

still available

at Special Rates!

Don't miss out. 

Call today and Book 

your Cruise.